the estates, 2014




"In a country where the yearly housing need is around 600,000-650,000 units, we cannot talk about a pricing balloon or say that the sector is oversupplied."

- GYODER President Işık Gökkaya


Though Turkey at present does not seem to be under threat of a real estate bubble due to an oversupply of housing, there appears to be a mismatch between demand and supply. While low-income families need an annual supply of 72,000 units, there is an oversupply of around 24,000 in luxury housing [yeniemlak.com 23/6/2014]. This could be for a number of reasons: that buying land and building property was until recently the most reasonable thing the Turkish middle-class could do with their savings, artificially skewing the demand toward luxury projects in big markets, or that Urla is the site where many Izmir residents choose to build their country or summer houses, so there is demand, though property prices in Urla are nearly as high as those in Istanbul, or the AKP's vigorous support of the building industry in the past decade.These uninhabited housing estates/gated communities are some of the few in the area I lived at the time, in Urla, Izmir.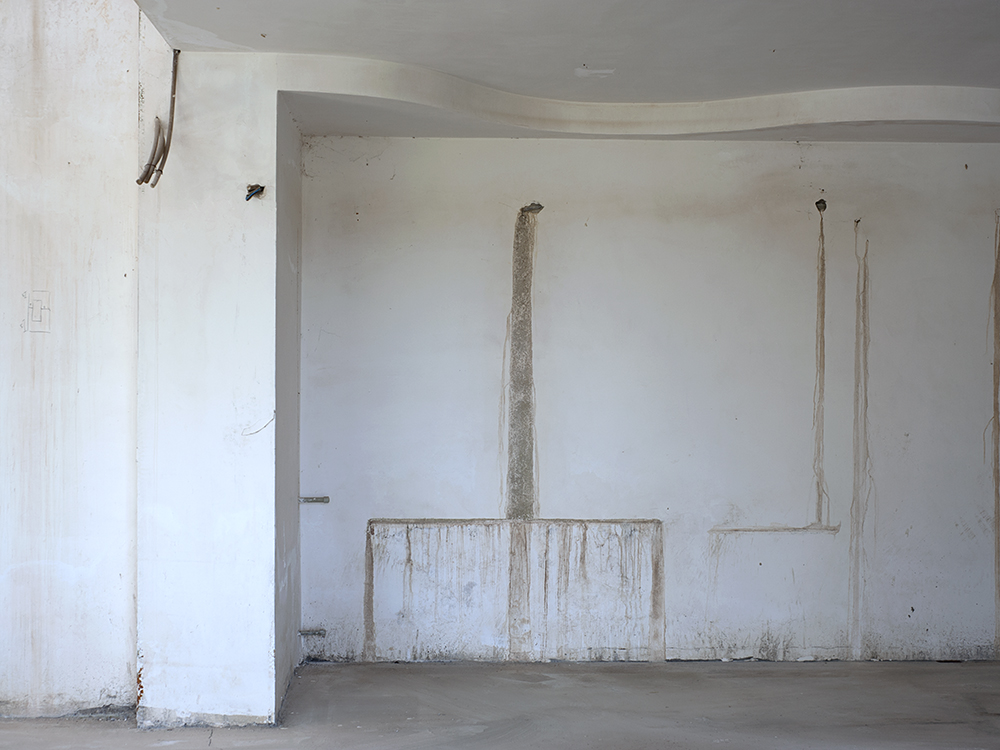 The gated community in which I was renting was a co-operative, a provision model that at one time was prolific but has in the recent years been undermined by the development of mass housing projects such as TOKI. Half the houses were empty, some only built to the bare fundamentals, while the ghost owners presumably continued to pay the high-end monthly maintenance fee that also covers pool and gardening facilities. One family came on the weekends to tend to and enjoy their impeccable garden, using only the lowest floor of the house while the rest of the property remained window- and doorless. Another had been chipping in where he could for the last seven years or so: putting in a window here, a shingle there, until it would be fit to come stay on the weekends. There are many other gated communities scattered in the area, where there is no public transport and only one recently paved main road. I liked to haunt these empty homes which in their unoccupied state triggered a kind of reverse nostalgia, not to mention not at all feeling like the family-friendly, safe places gated communities are usually advertised to be, now more than ever in today's "new" neoliberal Turkey.




Exhibition view, Istanbul Modern, Istanbul, 2015-16

Exhibition view, Berlinartprojects, Berlin, 2016